A common question asked by Christians to Muslims is:
We have a guarantee for Heaven as Jesus has taken our sins away on the cross so that no one who believes in him shall perish, does Islam give a guarantee for Heaven?
God Promises Heaven to Believers
Simple answer is what the Holy Quran says:
Allah has promised those who believe and do righteous deeds [that] for them there is forgiveness and great reward. (Holy Quran 5:9)
It is narrated on the authority of Mu'adh b. Jabal that he observed:
I was riding behind the Messenger of Allah (ﷺ) on an ass known as 'Ufair. He (Mu'adh) observed: He (the Holy Prophet) said: Mu'adh, do you know what right has Allah over His bondsmen and what right have His bondsmen over Him? Mu'adh added: I replied: Allah and his Messenger know best. Upon this he (the Prophet remarked: The right of Allah over His bondsmen is that they should worship Allah and should not associate anything with Him, and the right of His bondsmen over Allah, is that He does not punish him who associates not anything with Him. He (Mu'adh) added: I said to the Messenger of Allah: Should I then give the tidings to the people? He (the Holy Prophet) said: Do not tell them this good news, for they would trust in it alone.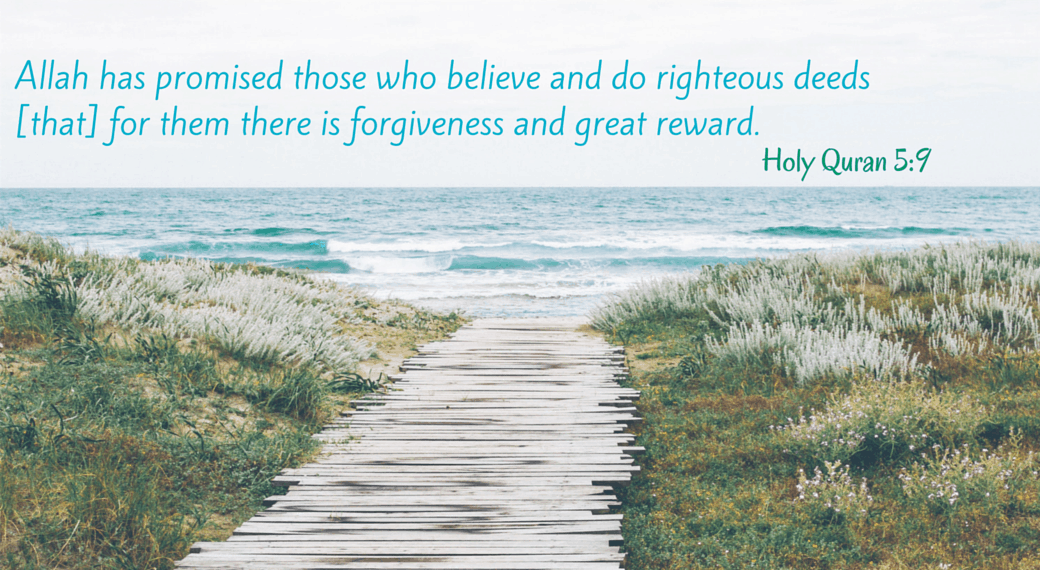 What Muslims Cannot Guarantee
Is that a guarantee? It may be a guarantee that the one who has the right faith and his faith is compiled into good deeds is promised by Heaven, but how can one guarantee that he shall die on the right faith? How can he guarantee that he is intending by his good deeds only Allah not anyone or anything else so that Allah accepts it? That's actually what Allah shows in the Quran in the story of Abel and Cain:
And recite to them the story of Adam's two sons, in truth, when they both offered a sacrifice [to Allah ], and it was accepted from one of them but was not accepted from the other. Said [the latter], "I will surely kill you." Said [the former], "Indeed, Allah only accepts from the righteous [who fear Him]. (Holy Quran 5:27)
If we have a guarantee that we shall enter Heaven, what is the need to work and do good deeds? We can steal, kill, fornicate, do anything we like as long as we guarantee that our faith shall let us go to Heaven. Christians will say, this is not the meaning definitely, as salvation should keep people away from sins. If this is the case, then where is the guarantee they actually have?